The Five

Areas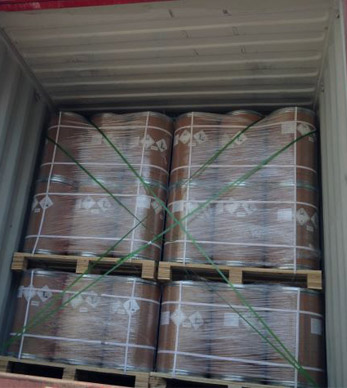 Diflubenzuron tech 95% min
Agrochemical CAS NO.: 35367-38-5
Specification replaced: APR. 2015 Diflubenzuron tech.
Chemical name 1-(4-chlorophenyl)-3-(2,6-difluorobenzoyl)urea
Molar mass310.7
Common nameDiflubenzuron
Melting pointAppr. 228℃
Empirical formulaC14

H

9

2

Odourcharacteristic odour

AppearanceWhite to light-yellowish crystalline powder
Structural formula
Durability
Stable for at last 30 month in non-opened original packing at a temperature below 35℃ and under exclusion of sunlight and moisture.
Technical demands
| | |
| --- | --- |
| Purity | 97%min |
| PH value | 6.0-8.0 |
| Insoluble in DMF | 0.35% max. |
| Appearance | White to light-yellowish crystalline powder |
Packing and transport information
Packing: in 25kg fibre drum (¢36.5cm×51.5cm H) with inner PE bag
1FCL20#= 7mt without pallet
Transport: General chemicals or Class 9 UN No. 3077 Packing group: Ⅲ
More information and MSDS , please contact us by email : sulichem@suli.com
General notes: all data given in this leaflet are intended to inform you about our products , they are based on our present knowledge and experience and given without a guarantee and are subject to alterations. We recommend to test our products for their adequacy. A liability for violation of protective rights of third parties or infringements of legal regulations in excluded.
Diflubenzuron tech 95% min