The Five

Areas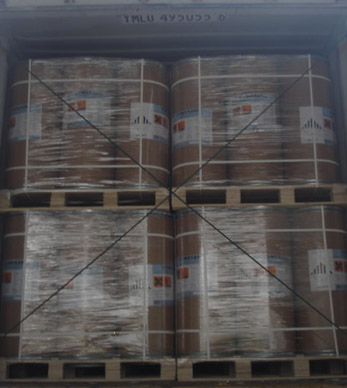 Boscalid tech 98% min.
Agrochemical CAS NO.: 188425-85-6
Specification issued date: July. 2015 Boscalid tech.
Chemical name2-Chloro-N-(4μ-chloro-2-biphenylyl)nicotinamide
Molar mass343.21
Common nameBocalid
Melting pointAppr. 143℃.
Empirical formulaC18

H

12

Cl

2

N

2

O

OdourSlightly odor
AppearanceOff-white crystal powder
Structural formula
Durability
Thermally stable at ambient temperatures. Low potential for ultraviolet phototransformation under normal environmental conditions. Stable in acidic and moderately alkaline aqueous solutions.
Technical demands
| | |
| --- | --- |
| Purity | 98%min |
| PH value | 5.0-8.0 |
| Moisture | 0.50%max. |
| Insoluble in Acetone | 0.50%max. |
| Appearance | Off-white crystal powder |
Packing and transport information
Packing: in 25kg fibre drum (¢35.5cm×46.0cm H) with inner PE bag
1FCL 20#= 9mt without pallet
Transport: Class 9 UN No. 3077 Packing group: Ⅲ
More information and MSDS , please contact us by email :sulichem@suli.com
General notes: all data given in this leaflet are intended to inform you about our products, they are based on our present knowledge and experience and given without a guarantee and are subject to alterations. We recommend to test our products for their adequacy. A liability for violation of protective rights of third parties or infringements of legal regulations in excluded.